Geeky Nerd Fun for All
Deal Slasher: Inveo 3 Port HDMI Switch with (2) 10FT – 4K Ready – HDMI Cable Bundle- Just $24.99 with free shipping using coupon code DAP115330
Geeky Nerd Tablets and Accessories is the #1 Jacksonville Website for Tablets and Accessories. We offer a complete range of Tablets and accessories for Jacksonville residences or businesses. We offer hardware and accessory upgrades for iPads, Kindle, and other popular tablets and phones on the market at low, reasonable prices. We provide cracked screen repairs and replacements. We treat your business as our own, and we won't stop until you are 100% satisfied with our work.
Find the perfect accessory for your Kindle, iPad, Galaxy, Nexus, and more!!!!!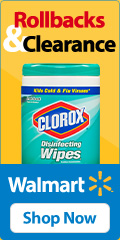 Tablets are becoming increasingly popular among the masses because of the convenience and entertainment value that the tablets offer. Tablets are not only small and light, but they are also easily portable. Tablets take the interactive entertainment to the next level – whether you want to listen to music, browse the web from your couch, watch movies, browse photos, and more, tablets offer you a fantastic user experience.
Find the right tablet for you at affordable prices only at Geeky Nerd Tablets and Accessories. Read about the many uses of tablets below.
Are You Experiencing Pop-Ups, Slowness on Your PC and Virus Problems? Geek Squad® Can Help!
Geeky Nerd Tablets and Accessories
Jacksonville Computer Repair is our specialty. Offering reasonable on-site Flat-Fee computer repair services throughout Jacksonville. No hourly rates!
Professional and Reliable Geeky Nerd Tablets and Accessories
We are dedicated to providing a quality product and taking care of our customers! We offer a very wide range of Geeky Nerd Tablets and Accessories as well as custom services dependent on your needs. We have the experience and the know how to get your home computers and business computers working at peak performance and running for years to come.
General Computer Tips : How To Fix A Computer
Geeky Nerd Fun for All